Dismiss Notice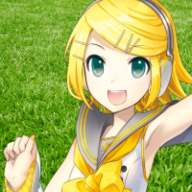 I'm Feeling Lucky!
10 Points
Welcome to DIVA!
5 Points
Badges
2

Last Activity:

Sep 14, 2020 at 15:05
Joined:

Jul 18, 2020
Messages:

5
Likes Received:

0
Trophy Points:
Gender:

Female

Birthday:

January 9

Location:

Occupation:

Your cheerful anime girl next door
Sayakao
Sayake Aoi, Female, from USA
Me just rockin' over here with PDFT, PDX, PMDX, MegaMix, Tap Wonder and PD1st Jul 18, 2020
Sayakao was last seen:

Sep 14, 2020
Loading...

Loading...

About

Gender:

Female

Birthday:

January 9

Location:

Occupation:

Your cheerful anime girl next door

Favourite Song:

Meltdown

Favourite Module:

Adolescent Princess

"For all eternity, I would be able to fall asleep

And then I'd sleep eternally" - JoyDreamer Meltdown lyrics

About me:


I'm a homeschooled loser in middle school

Lapis, Akari, Rin, Len and Miku are superior and I shall protect them at all costs!
JoyDreamer stan
toya stan
I'm really annoying and unlikable but that's okay as long as I don't know it!
Ice cream is the best
I'm a bit of a Tiara stan too kz stan too
I'm way too many stans

I speak English and currently learning Spanish, French, Japanese, and German
My favorite instrument is piano! I'm planning on learning it one day!
I'm very indecisive and tend to edit my messages right after I make them or update something after a short time

Hi, Sayakao here. I really wanted to try out this website cause the only other place I can talk about Project Diva is a drama filled but also filled with amazing people Amino and a Discord. I'm obsessed with JoyDreamer as you can see from the above lyrics, but I also like the actual Vocaloids (Lapis is number one with Len being second and Akari as a close third. When it comes to Crypton though, My favorite is Len with Rin as a close 2nd and Miku as a close 3rd). My favorite song is Meltdown and Soleil by Kagamine Rin tho (Previously Cullet and Kotoba Asobi). I currently own PDFT (Project Diva Future Tone) and PDX (Project Diva X) for PS4, Project Mirai DX for 3DS and I play the PD1st (Project DIVA 1st) on PPSSPP.

I'm obsessed with Miku x Len, Miku x Rin and Len x Oliver! Some monthly cute Rin x Len won't hurt

Meiko x Kaito is nice

Meiko x Luka is <3

I HATE MIKU X LUKA!!

I'm sorry to any Negitoro fans but I despise the ship :<

Interact

Loading...